Last updated on 21 December 2021
Albena is a major seaside resort located in northeastern Bulgaria. It is the third largest Black Sea resort in the country, popular for its large beach with fine sand, calm sea and pleasant climate.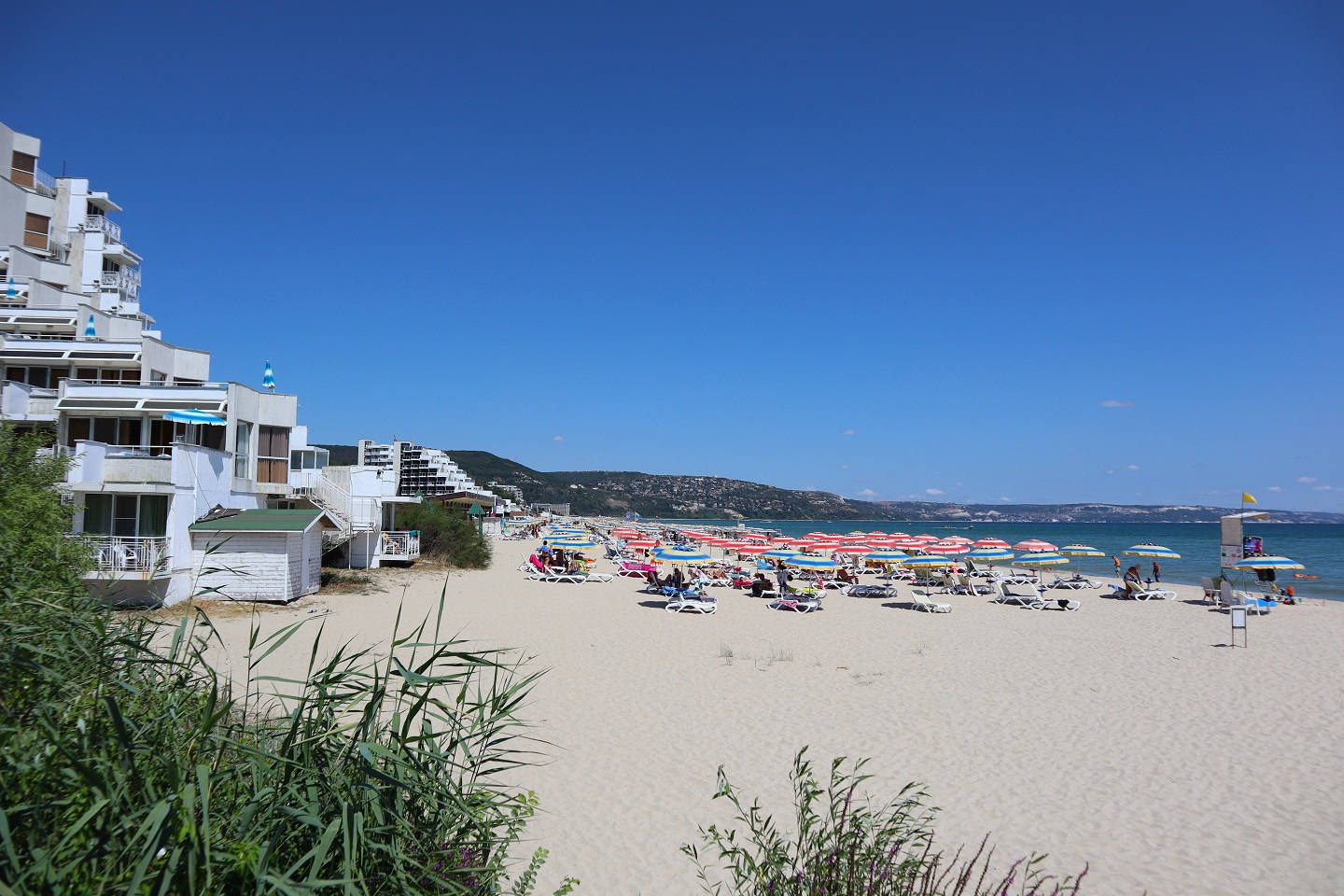 Albena's beach is more than 5 km long and 150 m wide with golden, fine sand. The sea is calm and gently sloping, the depth at a distance of 100 m from the shore is still less than 1.5 m. With its sandy and soft bottom, that has no stones or algae, this beach is perfectly suitable for families with small children. Albena has very pleasant climate as well with temperatures rarely exceeding 30 °C and optimal, 65% humidity.
Although it may seem so, Albena is not a town actually. It was purposely built as a seaside resort in the 1960's on a previously uninhabited but gorgeous land. Therefore, Albena is one of the newest sea resorts in Bulgaria. Despite that there was no settlement in its place before, now it has its own downtown, streets and squares. Aquamania, one of the highest rated aquaparks in Europe, is also located in Albena.
The resort has the Blue Flag certification, given to beaches, marinas and boat tour operators as an indication of sustainable operation and their high environmental and quality standards.
Albena is a common given name in Bulgaria, but the resort was specifically named after a female character of Bulgarian writer Yordan Yovkov.
Albena aims to be as eco-friendly as possible, the green mission of the resort is an important part of its concept. One of the goals is to have only environmentally friendly transport vehicles in the complex. Albena has several parking areas but parking is not allowed near the beach and parks. New pedestrian and bicycle zones have been created, there is free electric transport and an escalator available to guests, connecting the higher areas with the beach.
Albena has mineral springs with a water temperature of around 30 ° C. The water is slightly mineralized (0.614 g/l) and has a pH of 7.4. Its mineral water is tasty, clear and colorless, with a general hardness of 17 German degrees.
Mineral water in Albena is also used for treating diseases of the respiratory tract, the nervous and endocrine systems, cardiovascular disease and skin diseases. The treatment can be performed using outdoor balneotherapy procedures in mineral water pools and baths, underwater shower massage, inhalation or mud therapy.
The Baltata Reserve, located at the lower reaches of the Batova river, is right next to Albena resort. The reserve covers the northernmost seaside riparian forest in Bulgaria, at the mouth of the Batova river that flows into the Black Sea between Varna and Balchik. There are information boards in the reserve, from which visitors can learn more about the flora and fauna. There are over 260 species of plants in the area, of which 28 are protected. Access to the reserve is free of charge.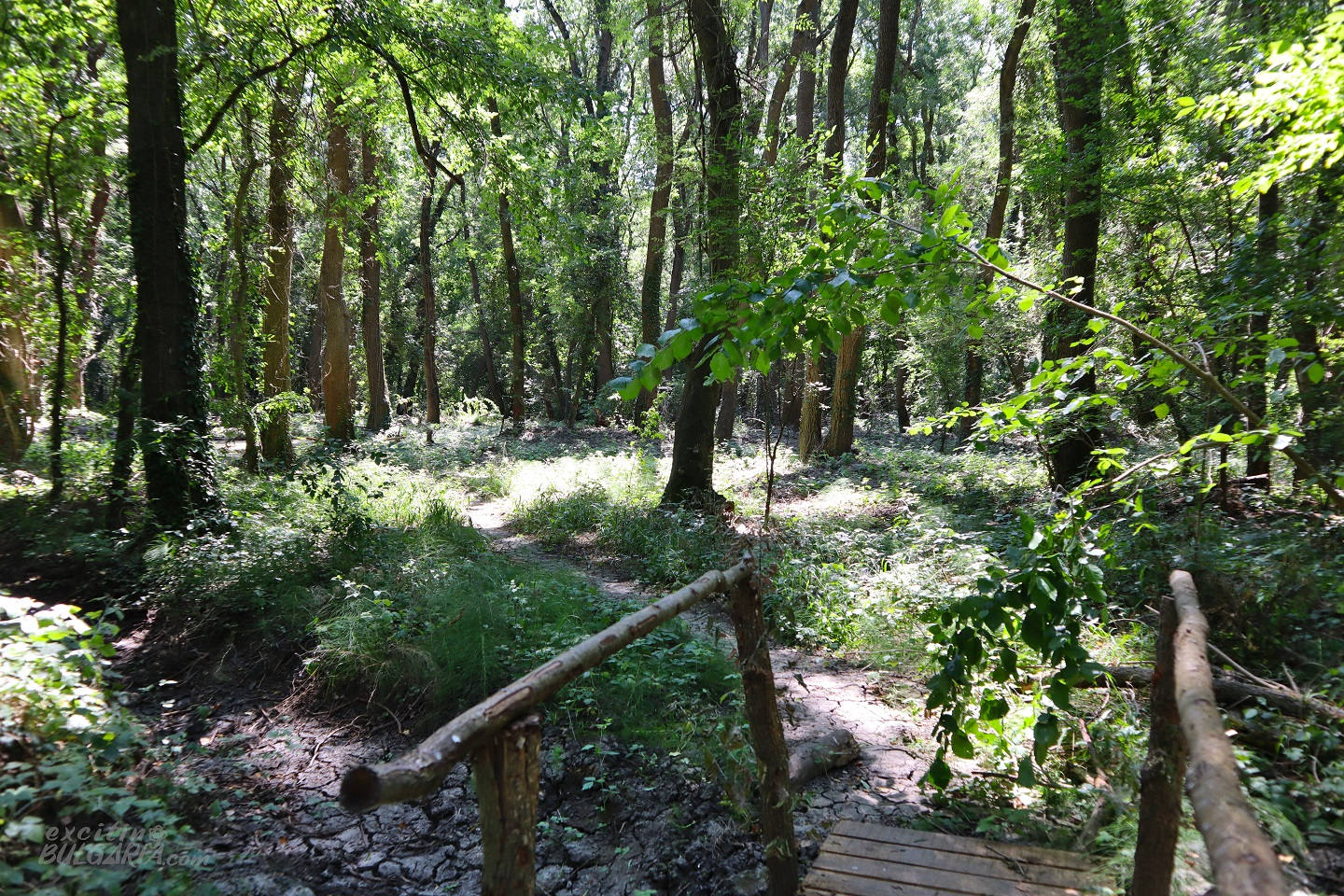 Location
Albena (BG: Албена) is situated 470 km from the capital Sofia, 12 km south of Balchik, 30 km north of Varna and 12 km north of Golden Sands. The resort is located next to road No. 9 (E87) and is mainly served by Varna Airport, which is only 40 km away.
Quick facts – Albena
Province: Dobrich
Municipality: Balchik
Population: n/a
Postal Code: 9620
Phone area code: 0579